By Natalia Horna (she/her)
July 2022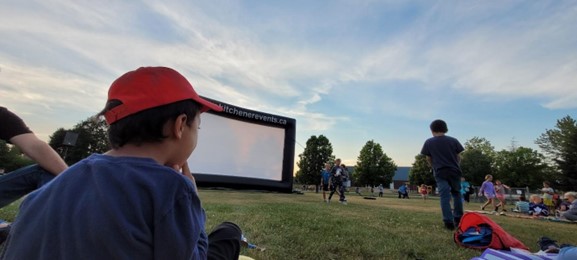 I grew up surrounded by books at home and at the library where my mom used to work. Without really noticing, I read a lot, and that was the reason why my grammar, vocabulary, and writing were so good. However, as a native Spanish speaker from Ecuador, English did not come naturally to me. I've been learning English my whole life, luckily with the help of passionate teachers that made me love languages through music, poetry, and amazing stories. Although I always enjoyed their English classes, I never imagined that one day I could be doing something similar with Spanish, but when I saw the opportunity to volunteer as a Spanish Instructor at my community centre, I decided to give it a try and put to practice what I learned over the years. I like to think that I am not only teaching my native language, but also, I am sharing about my culture, my country and part of who I am.
I started in October 2021. Despite having no experience, I had a general idea of what I wanted to teach, based on what I learned in the past. After 8 months, my methods evolved, and I have learned how to organize my time and the class. Being in the class is just a small part of the experience, now I realize the amount of effort, preparation, reading, and organization that are needed to make classes more interesting; so we play games, listen to songs and during our last class of the course we watch a movie.
Many of my students want to learn Spanish because they enjoy traveling or because they know someone who speaks Spanish and they want to show them how much they love them. How cute is that? I am glad that I can connect with a group of people from different backgrounds that are willing to hear what I have to say, but they also have taught me a lot. I get to improve my English with my students because they help me with my pronunciation, and they teach me new vocabulary. Sometimes we chat about our home countries and we get to compare how different (or similar) our cultures are. Around the globe, we have more things in common than we think!
Together with my family, we support and attend many of the events the community centre hosts, where we get to meet other neighbors that share our same interests. Above all, after being away from our home country for more than a year, and the distancing required by COVID-19, we believe that getting involved in the community centre gives us a sense of belonging and introduces us to new opportunities to learn and connect.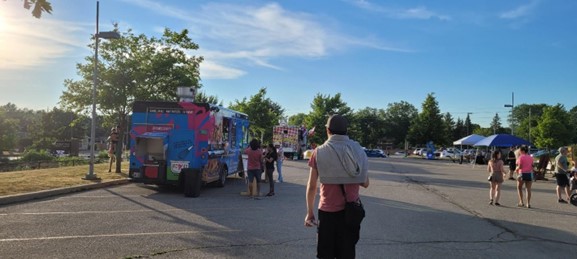 About the Author
Natalia Horna (she/her) is a first year PhD candidate in Geography, from the Department of Geography and Environmental Management. I also got my Master of Environmental Studies (MES) degree at UW. Back in Ecuador, as a Climatology Specialist at the Meteorological Service, I became aware of meteorological information gaps in middle income countries; so, during my graduate studies I focused my research on precipitation in the Amazon region. I plan to keep studying this region, which is considered as one of the rainiest locations in the world.
On the other hand, I am a mom of two, I love spending time with my family in the library or in the playground. At home, we enjoy board games and cooking together, and weather permitting, we explore and walk around the paths in our area.