The Art of Crafting a New Life
By Muhammad Hassan
December 10, 2021
Moving to another country to study is more than just a location change. It involves leaving behind everything you have ever known, moving to a place where no one knows you and crafting a new life from scratch. I moved to Waterloo from Pakistan in August 2021, and what follows is a distillation of my experience.
The first step to creating this new life is finding a place to live. Since I did not get a spot on campus, I had to look for off-campus housing. First, I prioritized what traits my ideal residence would possess. To me, these were (1) close to the main campus; (2) proximity to stores, bus stops, and other essential places; (3) typical resident neighborhoods; (4) clean and furnished; and (5) cost-effective. Once I had narrowed these down, I began searching on the University of Waterloo's off-campus housing website as I felt this would be a reliable resource. I narrowed my search to a few places that (at least appeared) to possess the traits I desired from the listings. After that, I asked a friend, who reached out to a UWaterloo alumnus, to check the integrity of the listings that I had chosen when I was abroad. This is a must-do to avoid scams. Once the truthfulness of the listings was verified, I reconsidered my narrowed-down choices and finalized one of them. Subsequently, I applied for the housing at my chosen place, signed a rental agreement over email, and paid the deposit through my credit card.
When I travelled to Canada, I had to quarantine for two weeks. I purchased the University of Waterloo's student quarantine plan that included my quarantine at a hotel with all necessities provided. I didn't even have to lift a finger. However, when I moved into my residence, I was shocked to see that it was minimally furnished and did not possess any homely décor or warmth (I don't know why I didn't foresee that).
Anyways, after that, I set up my home and learned what is in Waterloo's city. Thanks to the fact that my WATCard provided free travel on the Grand River Transit, I could do much of the needed exploration cost-effectively. For example, I searched for a nearby dollar store on the Internet, and I found one called "Dollarama" nearest to me on Albert Street. I took the transit to visit the store and purchased a lot of home décor and other things, such as boxes for storage. Almost everything was under CAD $2 (duh!). As a result, my home looked much more organized, warm, and welcoming than before. Similarly, I looked up grocery stores that catered to my specific dietary needs, hopped on the transit, and there I was. Soon enough, my room, my house, and my fridge were filled in a budget-friendly way. With that, I felt more and more settled into my new life. In setting up my home, I also explored the city, remembered the roads and paths, and discovered the best stores, restaurants etc. Furthermore, I also found that there were stores on campus for everything you could need, including a pharmacy, book store, eateries, health center, and the W Store (which has some spectacular UWaterloo merchandise).
About two weeks after moving into residence, I set up my house, explored a lot within the city and the main campus, and understood how many things worked in Canada. Believe it or not, I had never taken a bus in my home country, so I had to figure out terminals and bus schedules and all that. At the same time, the term was in full swing, and my graduate-level courses were pretty demanding. I started my program when almost everything was being conducted remotely due to COVID-19, and naturally, interactions with teachers and peers were limited. And yes, there was a point when the rigorous academics took a toll on me.
Now, it wasn't just the academics. There were other factors too, but the challenges in studies that I was facing certainly exacerbated my feeling of being misfitted. To be honest, I felt dumb and incapable. I did consider dropping out of the program at one point. Besides, I faced a health issue that made me feel worse. I am not openly sharing my problems, and I certainly didn't tell my family because I didn't want to make them worry. I was alone, but I have been stubborn and haven't given up easily.
After that, it was a gradual process of getting me out of that abyss. I visited the university health center to see a doctor for my health. I started interacting with my peers in class and through social media. I started taking better care of myself, including working out and taking time for self-care, such as taking long walks, cooking, and listening to some great music. I also had these conversations with myself, trying to find the root cause of my sense of deprivation and taking constructive steps in improving that, rather than just brooding over it. I also began to open myself to new experiences, such as participating more in class than just listening quietly. Through this, I learned that there was a constructive way of dealing with negative emotions and that small changes in different areas of life were the way to mitigate them.
My journey so far is briefly summarized in the title, as I uprooted myself from the country of my birth and moved to a faraway land where no one knew me initially. I built my life again from scratch and overcame challenges. Writing this out has reminded me how far I have come. I hope that you will draw from my experience and craft a meaningful life and experience for yourself too.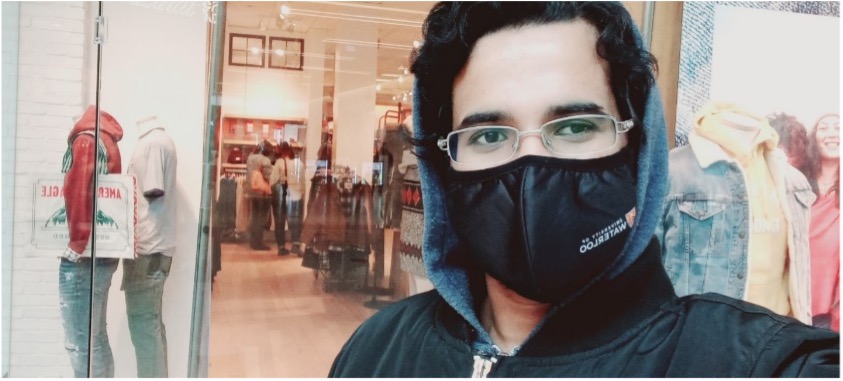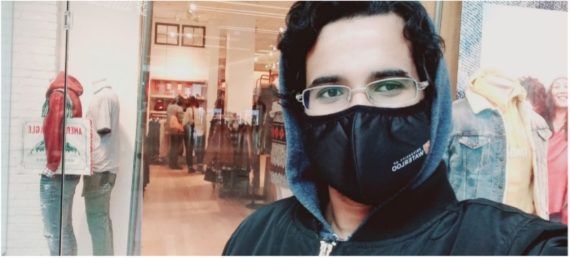 Muhammad is a first-year master's student in the Computer Science program at the University of Waterloo. Before coming to UWaterloo, he worked as a Software Engineer at Bentley Systems. Muhammad is passionate about Empirical Software Engineering. When not working on some groundbreaking new research projects, he enjoys spending time with himself, listening to music, cooking, playing board and video games, among other things.