The Grad Student Adventurer Blog Launch:
Introducing our Blog Editor, Navya Nair, and Post Topics
By Navya Nair, GSA International Student Coordinator
February 4, 2021
As we continue through the ongoing COVID-19 pandemic, more than ever are we feeling the pressures of staying inside, being away from family and friends, and having it affect our studies and daily habits. Lately, the stress of being indoors has made me think about a similar time when I faced hardship, and more importantly, how I found strength. This was right before Fall 2019, when I made a life-changing decision to relocate from Kerala, India to Waterloo.
My thoughts stretch back to a hectic time of accepting my offer to the University of Waterloo for a Masters in Sustainability Management and how life changed shortly after. One moment I was working at the Indian Institute of Water Management as a Senior Research Assistant, the next I was with my parents for a short vacation, and soon I was landing at Pearson International Airport. At the time, it didn't matter how busy the days were; all I could think of was being happy about my admission.  However, just like the end of most magical moments, reality hit hard and I found myself struggling to transition from my comfort zone to a completely new place. I felt anxious, even though I was looking forward to what Waterloo was going to bring to my life.
My mind drifted back to when I felt uncertain about accepting the offer of admission. I had so many questions flooding my mind: Should I leave my home and friends to start a new life for a promising degree, or should I stay in the comfort of my home and familiar surroundings? What if I can't make friends or complete my studies well? All my life my mother fed me delicious food; how will I cook on my own?  On top of these concerns, I had worries about my finances as I did not have enough funds to pay for educational expenses. It was definitely not an easy decision for me to make at that time.
Let's now fast forward to present day and everything I have gained by in the end, making the choice to come to Waterloo for my studies. I am now one and half years into the program and have found my courses to be exciting and fulfilling. Through my graduate thesis work, I was able to integrate my engineering background with social science.  I had a great time with my classmates, most of which were international students from diverse parts of the world. I remember the GSA-UW Graduate Fall 2019 Orientation well as it was a time where I met most of my friends. I miss those days where we'd meet at the Student Life Centre and the Graduate House after our classes.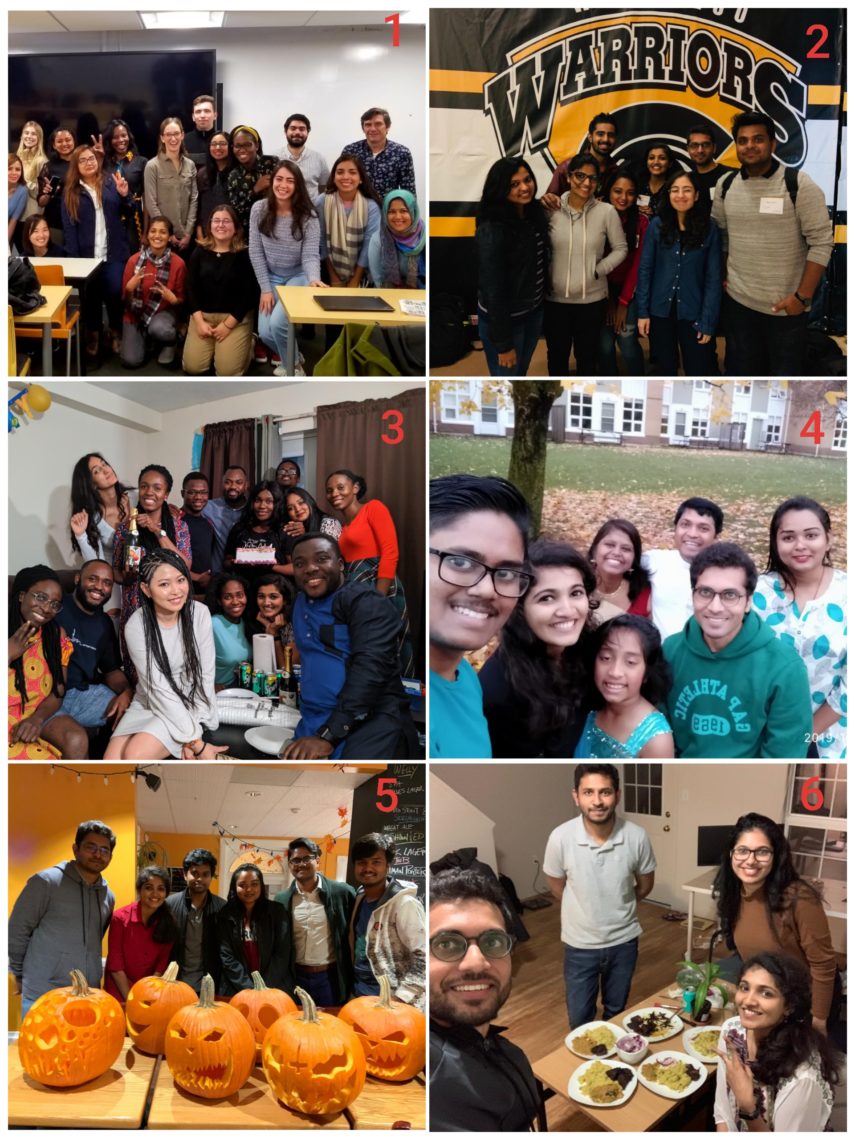 My stay in Columbia Lake Village (CLV), our university's graduate and student family housing, was attractive. I could engage with a townhouse community filled with students and families from all over the world. My close friends here are more like family and have created my home away from home. My life has been made more enriching and enjoyable because of them.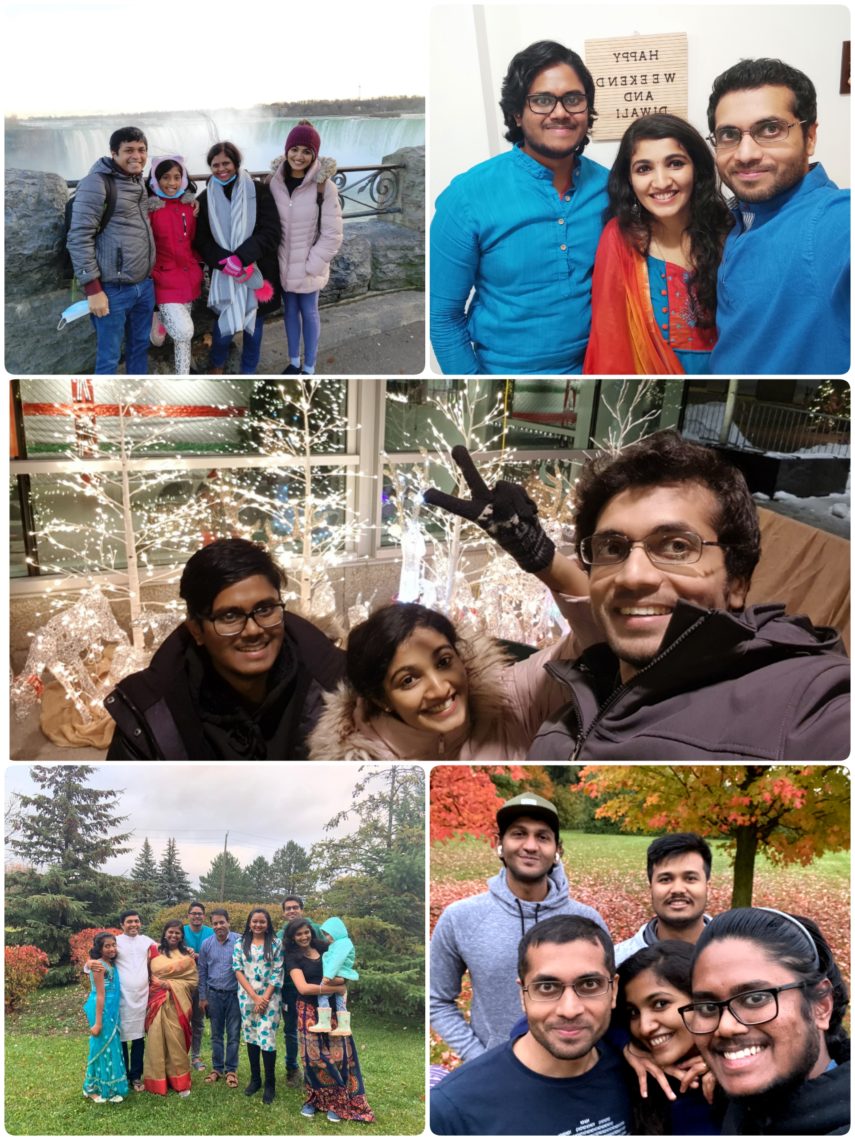 Although it wasn't clear at the time, I am definitely certain now that I made the right choice to take up a degree here in Waterloo. It isn't to take away from the hardships and difficulties I faced at first, there was a lot to learn in terms of culture and studies, and at times it was lonely too. However, I've never regretted my decision. What I found is whether we like it or not, we all have to make some important decisions at some points in our lives as they allow us the opportunities to grow as a person by adapting and adjusting our life strategies. On the whole, all of this reflecting has left me with the conclusion that sometimes you do just have to take a bit of risk in life to progress which worked for me, even if I had to fight a lot with my inner self. To me, it matters less on what you decide but once you have decided you make the best of it, wherever it may take you. These ideas are what pushes me forward throughout the pandemic and I hope it gives you some comfort as well.
By being an international student myself, I understand how it feels to move to a completely new location and have experienced the ups and downs of going through this journey. For this reason, I took up the role of International Student Coordinator with the GSA-UW to help our international graduate students to smoothen the transition and connect with the University especially during this pandemic. We hope that our "Grad Student Adventurer" blog will connect and build a strong international graduate student community by sharing experiences and helping one another through tips and advice. I encourage every graduate student to explore, ask questions, connect, and use the resources that are offered to you. The "Grad Student Adventurer" will feature topics covering culture, life, career, studies, and resources:
Culture: Featuring both adjusting and learning about the Canadian lifestyle and getting to know the vibrant cultures of our international graduate students.
Life: Tips and experiences on a wide range of subjects, including budgeting and finances, housing, family and care-giving, planning to settle in Canada, and wellness.
Career: Topics related to career development, such as tips on finding a start-up or company to work at.
Studies: Advice related to the international graduate student study and research experience.
Resources: A page filled with resources specific to international graduate students at the University of Waterloo.
The "Grad Student Adventurer" is written by and for graduate students. I look forward to reading about the tips and experiences that you'll have to share…perhaps we'll hear your story about making life-decisions like mine and how you're working through the pandemic.

If you have an interest in writing a blog post or would like to request a post topic, send me an email at gsa-international@uwaterloo.ca.

Hope to hear from you soon and that you'll get a lot out of this blog!