Smooth Transitioning from the Quarantine Period to Grad Life

By Chien-Chih (Joseph) Chen
July 1, 2021
Landing for a New Beginning
"Congratulations, it's the day to move out!" said the receptionist of the front desk of my quarantine hotel. I could not stop the excitement in my heart. Yes! My wife and I finally arrived in Waterloo after waiting seven months longer because of the pandemic. Now, we could take off in Waterloo like Canadian geese. During the quarantine period, there are many challenges that we met, including (1) meeting the COVID-19 testing requirement; (2) relocating from the airport to the first stopover, moving to the second quarantine place, and then finally arriving in the planned residence after quarantine; and (3) balancing overwhelming academic work and quarantine requirements simultaneously. Fortunately, I overcame all these challenges and not only passed the quarantine smoothly but also produced outstanding academic outcomes. Therefore, today, I would like to share my experience about how to balance isolation requests with academic requirements, and ways to manage both physical and mental health during the quarantine period. Please note that I arrived in Toronto on March 3rd, when the rule was that international travelers had to wait at a designated hotel for the results of their COVID-19 testing results, and if the results were negative, they could leave hotels to another location to complete the rest of 11 days of quarantine. However, the isolation measures would be different if the testing results are positive. In addition, the Government of Canada may unleash quarantine measures in July. I strongly recommend visiting the website of IRCC for the latest information.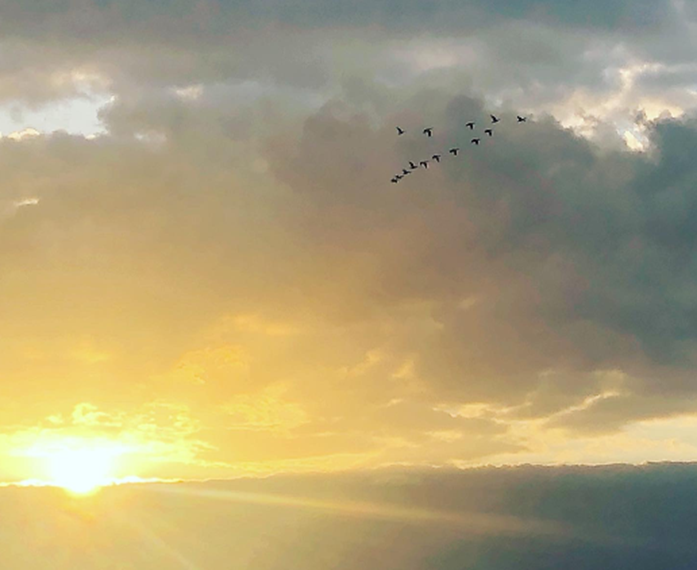 Waterloo Quarantine Package
The Government of Canada announced on March 16, 2021, that travelers who enter Canada must be quarantined    for 14 days. Because Canada faced another pandemic peak around the end of 2020 and the start of 2021, there were strict travel restrictions. Travelers must (1) stay in indicated hotels for three days that are close to the international airports of Toronto, Vancouver, Calgary, and Montreal; and (2) finish the rest of the 11 days of quarantine in another place. Now, if you feel overwhelmed by these rules, there is assistance. For me, it was fantastic to hear that the UW's Student Success Office announced the "Waterloo Student Quarantine Package" to help enrolled students who must travel to Canada. This package, which is offered directly by the University of Waterloo, is eligible for students who enrolled in Winter 2021 or Spring 2021 and will arrive in Canada before July 17, 2021. According to the Student Success Office's website, the latest news shows that this package would be extended for students who will enroll for Fall 2021. Moreover, please remember to contact your department to see whether they could fund your quarantine fee or not.
Be Aware of the COVID-19 Test Deadlines
On day 10 of my quarantine, I must have completed two COVID-19 tests. Only if the testing results are negative, I could meet the criteria to finish my quarantine. The first one was the COVID-19 test home toolkit that I got when I left the airport. I called the nurses online as earlier as possible because there will be tons of people in the queue. It is highly possible that I could not finish the testing if I call them late, and then I would need to wait for one or sometimes several days to leave the quarantine place because of the lack of the COVID-19 negative testing result. Another significant point I noticed is that if Day 10 is on Friday, we should finish our COVID-19 test before lunch. The reason is that the latest time that the shipping company will come to collect our specimen before five pm at the latest, and they do not provide service on Saturdays and Sundays. So, how could one do if we finish our COVID-19 test very late like me? Well, do not panic, I just put the specimen in refrigerators to wait for being collected next Monday. However, sometimes it may delay finishing our quarantine because of the late arrival of results. Secondly, I also booked a seat to take the COVID-19 test at UW's COVID-19 Testing Assessment Centre. Remember to register through the UW Campus Wellness COVID-19 Assessment Registration Form as soon as possible when arriving in Canada. Also, I booked a cab to pick me up at the testing clinic, with the help of the hotel's front desk to make a reservation for delivery service.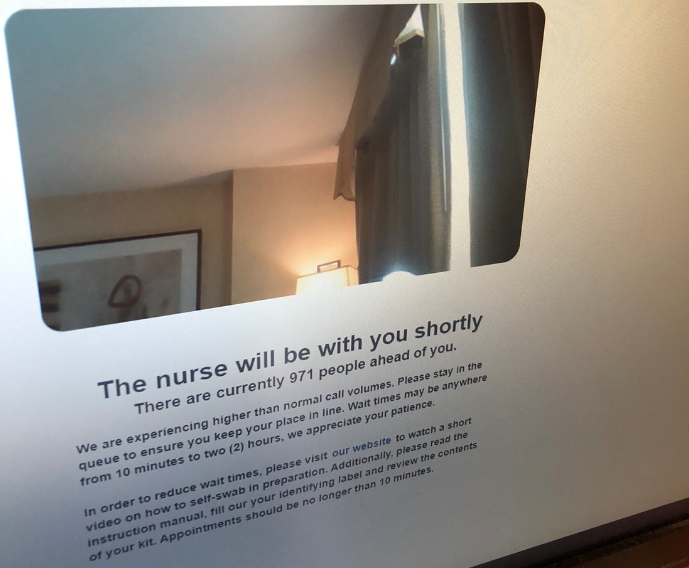 Make Sure You Are Reachable
The Government of Canada may have called us to confirm our physical status during the quarantine period so I made sure that I did not leave my quarantine place. I also made sure my phone was easily accessible to me. Additionally, the government also sent some officers to visit me in person at my quarantine place as a check. Moreover, I made sure to use the ArriveCAN app to report my daily quarantine status.
Need Help? Don't Hesitate to Call Anyone Who Can Give You a Favour
As we all know, all UW's students need to carry out tons of academic works. It's really tough to conduct the tight schedules of assignments or quizzes. Hang on! I would suggest that just contact your instructors and let them know your situation. For example, during my quarantine period, it took me a lot of time to communicate with the government of Canada, so, I did not have enough time to complete my work on one of my assignments before the due date. Fortunately, the professor was so kind to extend the due date of the assignment after I contacted him and let him know my situation. I believe our professors or staffs are so kind enough that they will take care of students very much. Besides, you could certainly contact any students, like me, to get any help. I also firmly believe all UW's students are willing to help each other to pass this severe pandemic. Moreover, I would like to mention that, as a graduate student, you could certainly let your supervisor anything you need, he or she will absolutely deliver anything you need.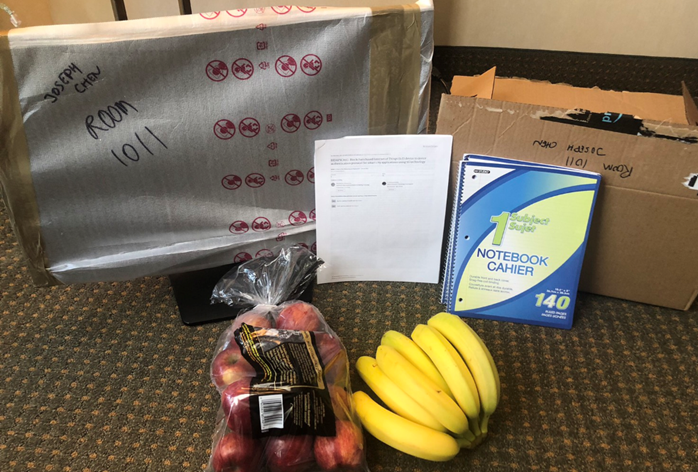 Maintaining Wellness During the Quarantine Period
Keeping mental health is important to people who are in the quarantine period. My approach was simple: I did exercise to make myself relax. During my quarantine period, after lunch and dinner I would follow some Zumba, Yoga, or Fast-walking videos online which is around 30 minutes per time. Sweating during exercise makes me feel comfortable and relieves the stress that is from staying in quarantine. Although we were not allowed to go out for buying groceries, I keep connected with my classmates, family members, and friends virtually. Seeing and chatting with someone that I am familiar with always benefits me in receiving updates of outside environment. Besides, Canada has many gorgeous themes that we must visit. Therefore, during the quarantine period, I also prepared my travel plan regarding all the fantastic places I would like to go after my quarantine. I firmly believe people will pass their quarantines if they try those activities that I did.
If you are an engineering student, I recommend that you join the ENGWellness program. In such programs, they hold many activities to let you meet others, talk to each other, or play online games. Continue to contact others online during the quarantine period to be engaged as well as to maintain connections. I hope my tips could assist you to pass your quarantine more smoothly. Don't forget, we are always here to support each other as UW Warriors. 
About the Author:
Chien-Chih (Joseph) Chen (he/his) is a PhD student in Electrical & Computer Engineering, Faculty of Engineering. Before he joined the University of Waterloo, he led three teams to develop banking systems in one of Taiwan's emerging banks. Also, he collaborated with Microsoft Taiwan to develop a medical system. His doctoral research is mainly related to Blockchain, and he is also interested in IoT, Edge Computing, Security, and AI. Joseph also volunteers to be a mentor of new graduate students in his department and the Taiwan Global Ambassador of UW's Office of Advancement. He is keen to assist new graduate students in transit to UW's life smoothly and facilitate other students to explore their future careers.
Please free to contact him through LinkedIn or email (j2255che@uwaterloo.ca) and add his Linkedin: https://www.linkedin.com/in/chien-chih-joseph-chen-685a9261/