Not All Classrooms Have Four Walls
By Narayanan R
February 22, 2023
INTRODUCTION
I am an MEng student studying Electrical and Computer Engineering with a goal of specialising in Sustainable Energy and Business Leadership. I am from Pondicherry, a small union territory in India that was colonised by the French during the twentieth century. The city is famed for its French architecture and beaches, and there is hardly a week that I haven't gone for a stroll on the beach. I finished my undergrad in Electrical and Electronics in 2019 and went on to work for Petrofac for three years as a design electrical engineer. In the fall of 2022, I began my studies at the University of Waterloo.
"Ambitious boy straight outta Pondicherry."


THE JOURNEY
I received the offer of admission from the University of Waterloo on May 2, 2022, and right after seeing that, my happiness knew no bounds. It was special as I was dejected since I had been rejected by two other renowned universities before that. Over the next three months, the company's handover process, the hectic visa process, shopping, learning the basics of cooking, and bidding goodbyes to friends and families kept me engaged. I became so lost in the process that I realised shortly after entering the airport that I wouldn't see my family for at least two years. Imagine that for a boy who spent almost 24 years close to his family. I rarely travelled outside of my hometown, and even while I was working, I would return home on weekends.
"The impending journey."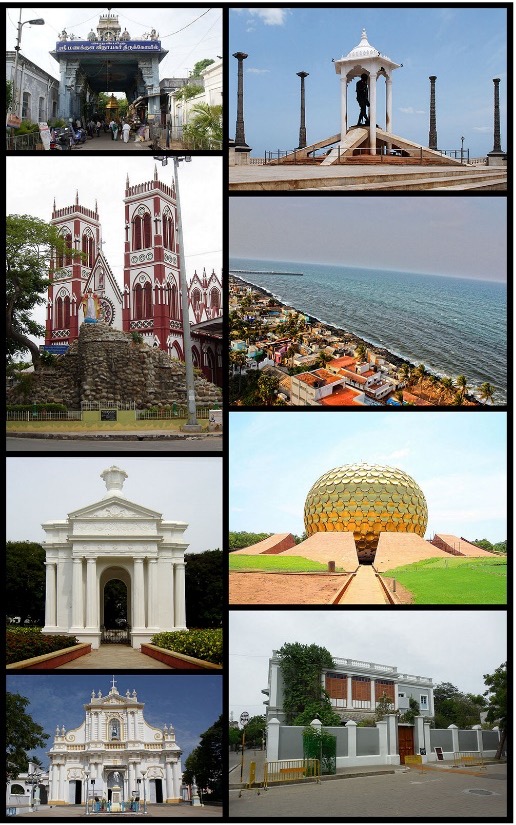 EXPECTATION VS REALITY
The dream of pursuing a master's degree in a foreign country is being fantasised on social media, with only positive aspects making the rounds. My expectations were also the same, and right after landing, fate proved me wrong. I didn't get one of my bags, and when I contacted the authorities, they told me it would take at least 48 to 72 hours for the bag to arrive. After a tiresome journey, I reached my accommodation and was starving. That's when it hit me that I have to make arrangements for the food, and it won't be my mother waiting for me with the food. I luckily had my instant foods and ended the day with them. And the best way to overcome jet lag is to stay awake for 24 hours. Yup, it worked for me.
"If the initial days are tougher, you know that you are in the right zone."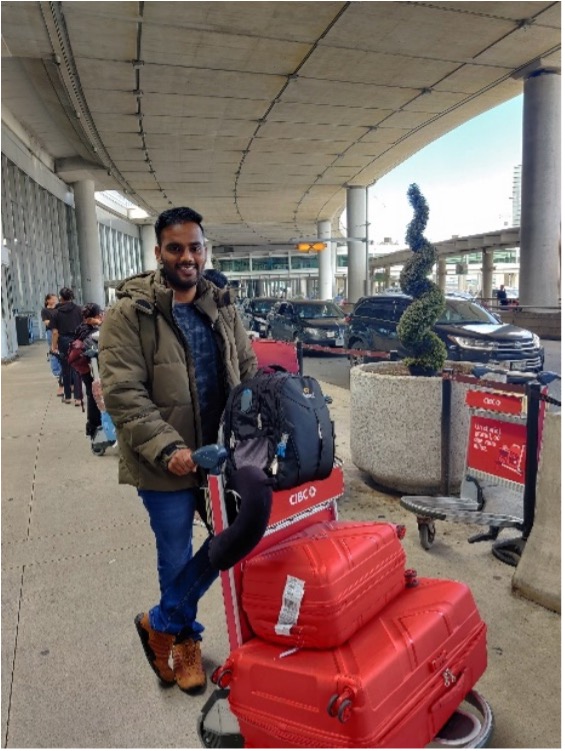 THE INITIAL DAYS
After the usual routine of setting up the SIN and bank account and sipping a Tim Hortons coffee, I decided to tour the university campus by myself. I was mind-blown by the sprawling campus and the lush greeneries, and further, it was not bounded by any walls as in the case of most Indian campuses. I realised later, when I learned my way around the campus, that I hadn't even seen a quarter of it on that first visit. I handed out my resume around the restaurants at the universities for part-time jobs and got to meet some new faces.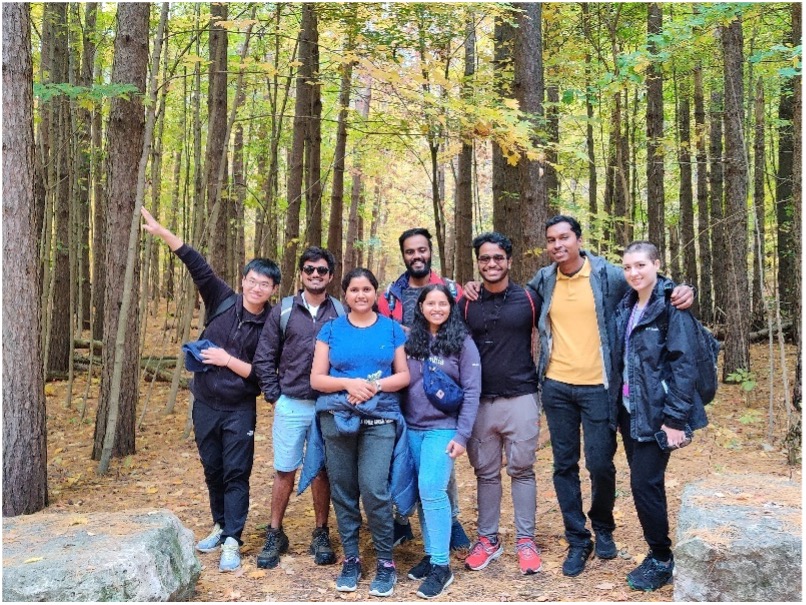 I'm a bit introverted, and I know I need to get out of my comfort zone and talk to others if I'm going to enjoy my stay here and not retreat into a shell. As I didn't have any friends or relatives here, I decided to participate in all campus events to bond with new people (and, of course, for free food) organised by the International Peer Committee, GSA, the Faculty of Engineering, the Waterloo Recreational Club, and so on. I met a lot of new people from varied backgrounds and cultures, some of whom I am still connected with.
"It takes a bit of effort to come out of your comfort zone, but once you are out of it, the sky is the limit."
ACADEMICS
It's easy to get burned out when you are at one of the top schools. The initial days were tough for me, as I needed some time to bring back the curious student in me. It made me question my decisions, and that's when I attended the impostor syndrome session offered by the Mental Wellness Center. I realised that it's common to doubt your skillset and your accomplishments. The session gave me the confidence to move forward. I realised that I needed to review a few concepts to stay in sync with the classes. The trick that I employ to stay afloat is to read the lecture presentations once before the class and once after the class. When you are reading the slide before the lecture, you might not understand many things, but that's fine. It will pave the way for you to understand the concepts when the professor is explaining them in class and further cement your understanding when you go through it again. Another strategy I employ is to set aside a few hours each day for study. You can't reap the benefits all of a sudden, but it will help in the long run. I took three classes in my first term (the maximum for a graduate student) and three this term as well. I am on track to complete all ten courses during my time here.
"Tiny drops make an ocean".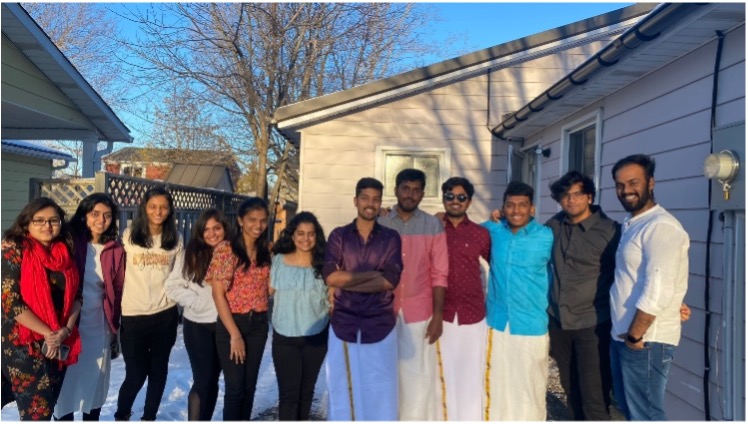 THE WAY FORWARD
I am a much better person now, and living independently has taught me many survival skills like budgeting, cooking, etc. Having spoken with a lot of students and getting to know the resources available for them, I know when and where to ask for help. I know I'm still a work in progress with a long way to go, but now I can approach the future with greater confidence and a smile.
"It can be scary to leave your hometown, but there is another beautiful world out there for you to explore."