From access to a range of health professionals to coverage of prescription drugs, vaccinations, diagnostic services and medical equipment, the GSA student supplementary Health Plan is designed to provide Graduate Students of UWaterloo important health services, in addition to the basic provincial healthcare plan. And, by visiting members of Studentcare Networks, you can receive additional coverage.
The health plan also extends to vision coverage, travel coverage, and a new mental health and wellness support service, Empower Me.
Additionally, the GSA student supplementary Dental Coverage is designed to provide Graduate Students of UWaterloo with important dental care services, including preventative services like cleanings, basic services like fillings, major restorative dental work like crowns, and more.
The GSA Dental Plan covers 60% to 70% of your dental costs and by visiting dental professionals who are members of the Studentcare Networks, you can receive an additional 20% to 30% coverage.
Graduate students registered in full-time or part-time "regular" classified programs are automatically included in the Health & Dental Plan and fees are included as part of the "GSA Administered Fees".
To be eligible for the supplementary plans, students must have OHIP, coverage from another province, or UHIP, which cover expenses such as visits to your doctor or the hospital.
The student plans can be combined with other health and dental plans (i.e. a parent or spouse's employee benefit plan) to maximize overall coverage and save on healthcare costs. Students can also enrol their spouses and children on the plan.
Opt-in/opt-outs for Health Plan are managed by Studentcare. More information about their opt out program can be found on their website. To opt in to the Health Plan, visit the Studentcare website for their self enrollment program.
If you are already covered by an equivalent health plan, you can opt out and receive a refund for the Health Plan through Studentcare. You must be able to provide proof of coverage by an equivalent health plan. Your provincial health care does not provide coverage equivalent to the GSA Health Plan. You cannot opt out of the GSA Health Plan if you are only covered by OHIP (or a plan similar to OHIP).
If you're a new student starting in the Spring 2023 Term or a Co-op student who was not on Academic Term in Fall 2022 or Spring 2023, who has paid service fees for the Spring 2023 term but wish to opt out, you must do so during the Spring Change-of-Coverage Period from May 8 – 29, 2023. You can also enrol your spouse and/or dependent children during this Change-of-Coverage Period.
Enrolments cannot be processed after the deadline.
Eligible international students are automatically covered by and billed for applicable portions of the student Plan. Note that Plan benefits are only accessible within Canada, while other services remain available abroad. Certain limitations exist.
Due to the impact of travel restrictions related to COVID-19, options for international students have been expanded for the 2020-21 academic year so that you can make the best choice for your individual circumstances. Be sure to read the FAQ at to review your options, and find complete details on your Plan's benefits and services online on the Studentcare website.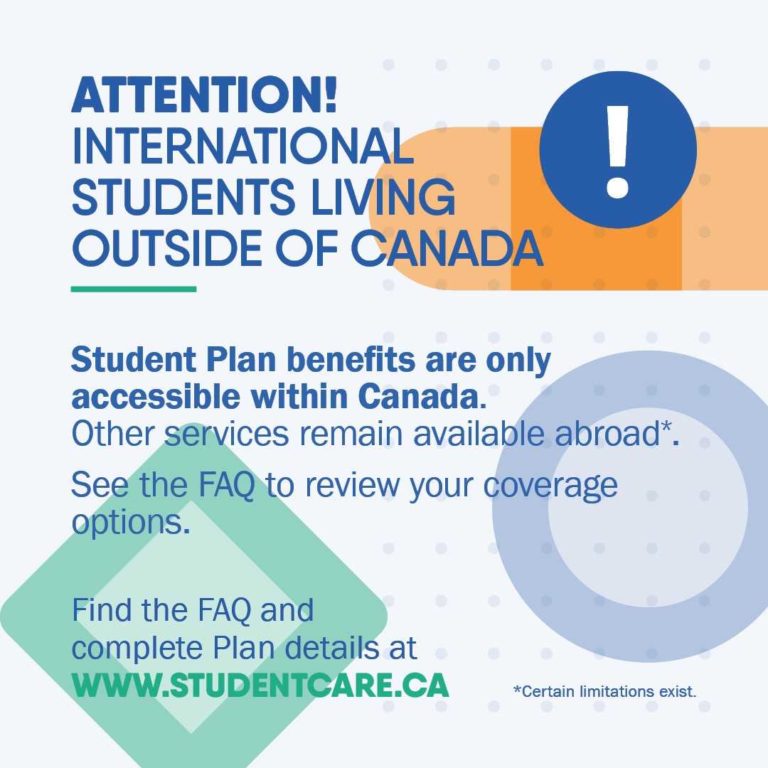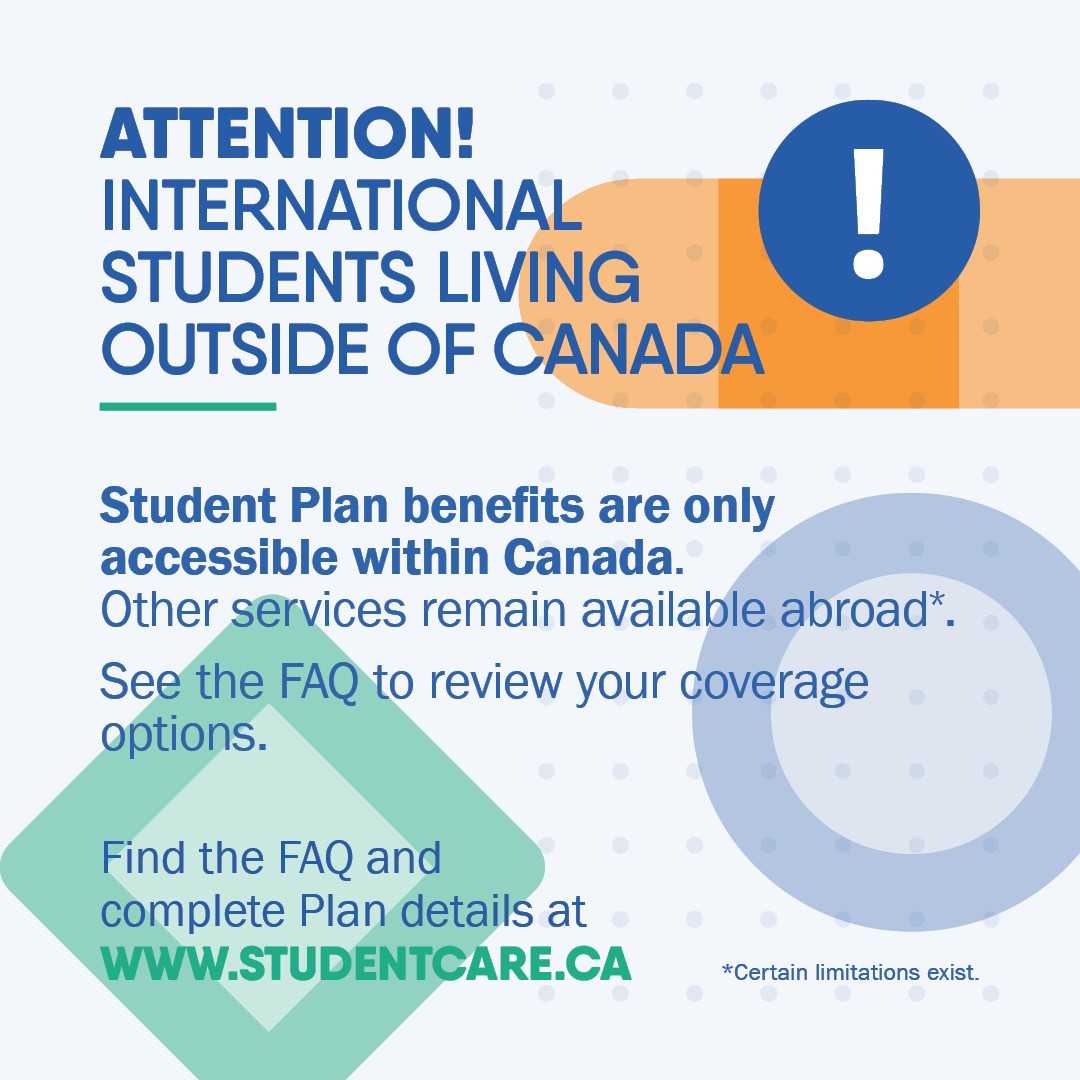 For questions regarding the health plan and details about your coverage, please contact Studentcare. 
StudentCare website
Studentcare On-campus Office
Health Services Building, Room 1006
University of Waterloo Main Campus
Mobile App (download)