By Neela Hassan
August 2022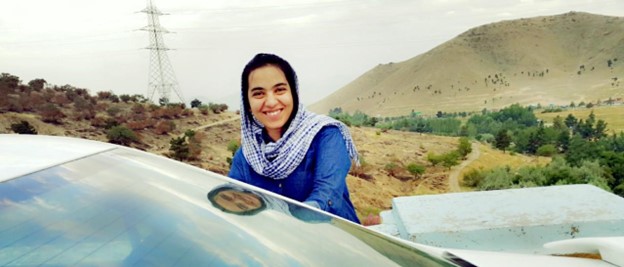 Three years ago, when I came to Canada as a refugee, I had many questions about how to build a new life in a country where I didn't know anyone. My primary concerns were finding the right city and place where I could live, work, study and make new connections. I thought life would feel as it used to in Afghanistan once I found the right place and school. Two years later, I got admission to my favorite program at the University of Waterloo, and I found a decent place in Waterloo that had everything I wanted from a house. I was finally settled after moving to two provinces, three cities, and seven places. But the feeling of home and belonging were still missing, and over time, this missing feeling started hurting so much that it affected my mental and physical health. I was longing to feel at home, and no number of friends and social connections could create that feeling. To make sense of this experience and create a home away from my home country and family, I started asking my immigrant friends and other international students about their experiences of making Canada their home. To my surprise, everyone had a different definition of home that shaped their understanding of creating a home. This taught me that home can have different meanings for people, and I shouldn't be comparing my experiences with others. In this article, I share my experience to help those international students seeking to make home or create a sense of being home in a foreign country.
To make a new country home, the first and most important essential is to define what "home" means for you, which personally, for me, was the most challenging question to answer. For some, home is a physical place of comfort where they can be who they are or where they can work towards who they want to be in life. For others, home is a symbolic space of cultural identity and belonging. How we define home also depends on our experience and image of our home country. Additionally, I believe that remaking home in a new place becomes even more challenging when your first home is going through a crisis, as it emotionally and mentally affects one's perception and image of home. As someone from a war-torn country, my definition and experience of home constitutes both traumatic memories of conflict and beautiful memories of hope, belonging, and safety. Overtime, I realized that my understanding of home is consistently shifting its location and definition. Sometimes, I sense home in things that have material existence, such as wearing traditional clothes or having an Afghan meal in an Afghan restaurant. Other times, I feel at home in the memories of times and places I left behind in Afghanistan. There are also times that I feel like I lost my understanding of home in attempting to split my life and identity between two different countries. However, despite my shifting understanding of home, certain exercises made it easier for me to start calling Canada my second home.
First, I stopped forcing myself to recreate the sense of home that I experienced in Afghanistan. Instead of looking for a home in materials and places, I searched for things within my own self that made me feel home. Surprisingly, I found that my cultural identity and family values were the significant aspects of what home meant for me, so I worked on strengthening those parts. I started reading about Afghanistan and didn't shy away from speaking about my background and the experiences that made me the person I am today. This helped me realize that the sense of home I was looking for already existed within me; I just had to reconnect with myself. As a new immigrant, for a long time, I tried to conduct myself in certain ways in order to prove that I belonged. But the more I talked to those with an international background, the more I realized that belonging doesn't necessarily come with assimilation. I could attend a music trivia night without knowing anything about North American music but still have fun.
Second, I started making connections with people with different backgrounds and experiences. Having a diverse circle of friends broadened my perspective on life and taught me resilience. Whenever someone shares their story, I realize that I am not alone in longing for something because almost everyone I met in life was longing for something; be it home, friendship, success, or change. Listening to others and how they perceive and experience life made me realize that at the end of day we all have missing parts that we want to fill, even though we have unique desires and experiences.
Last but not least, I developed the habit of dedicating a few minutes every day to reflect on my thoughts and feelings. You can call it meditation, praying or mindfulness exercise. Many international students may find graduate school's individualistic and fast-paced life overwhelming, which is why it is crucial to stay connected with your inner self. For me, reflective thinking is a way of staying grounded in stressful moments. This makes me have gratitude for the things that I have in life. I feel at home the most in the moments I am content and grateful for everything I have and get to experience in life.
About the Author
Neela Hassan is a refugee and first year PhD student in the department of Sociology and Legal studies. Her research looks at how immigration status shapes immigrant women's experiences in Canada. Neela obtained an MA in communications and development studies from Ohio University in the U.S. Prior to coming to Canada, she worked with different media outlets and the United Nations Office for the Coordination of Humanitarian Affairs in Kabul, Afghanistan.