As determined by a referendum in the Spring 2020 Term, the GSA-UW is offering a new Legal Protection Program through Studentcare.
Through a partner law firm, full-time and part-time UWaterloo graduate students have access to a legal assistance helpline that allows them to consult a lawyer for any legal question.

The legal assistance program provides quick access to legal counselling on any area of law.
Fill out the online Support Form by clicking the button above, and select Legal Program as the reason for your request.
A lawyer will take charge of proceedings related to the following areas of law:
1. Housing Disputes
2. Employment Disputes
3. Disputes with an Academic Institution
Legal representation includes fees of lawyers or bailiffs, legal expenses (court fees, attendance fees, witness expenses, etc.), and expert fees.
*NEW PILOT PROGRAM* Virtual Commissioning & Notarizing Services
As part of your Legal Protection Program you can arrange for a virtual meeting for commissioning or notarizing services. They're included in the Program at no extra cost for a limited time only—take advantage of them now for:
Lost, stolen, or damaged passport declarations
Replacement of birth certificate request for out-of-province
Affidavit for name change application
Court documents
Insurance loss declarations
Execution/authentication of international documents
Sponsorship letters
Power of attorney
And more!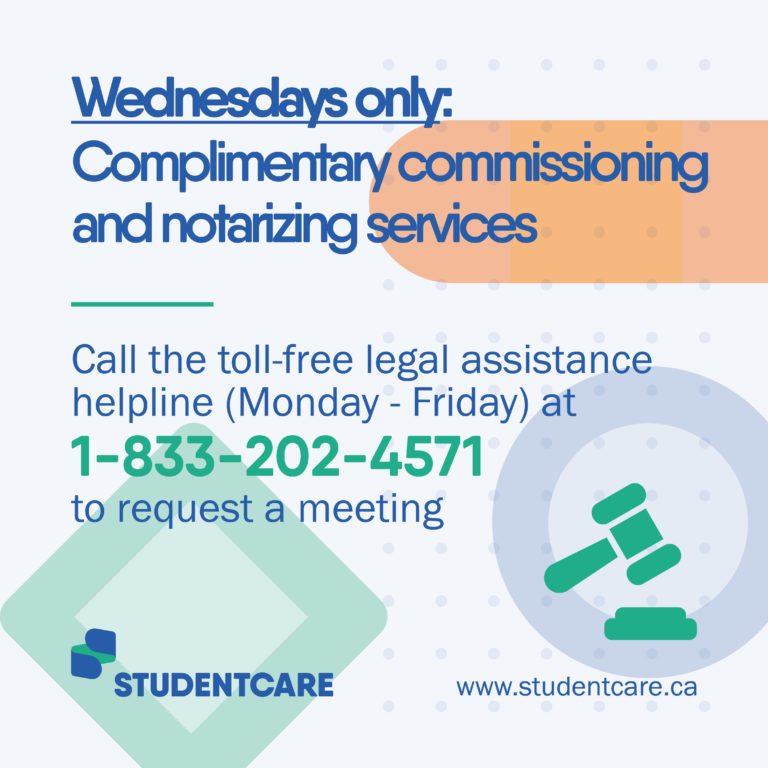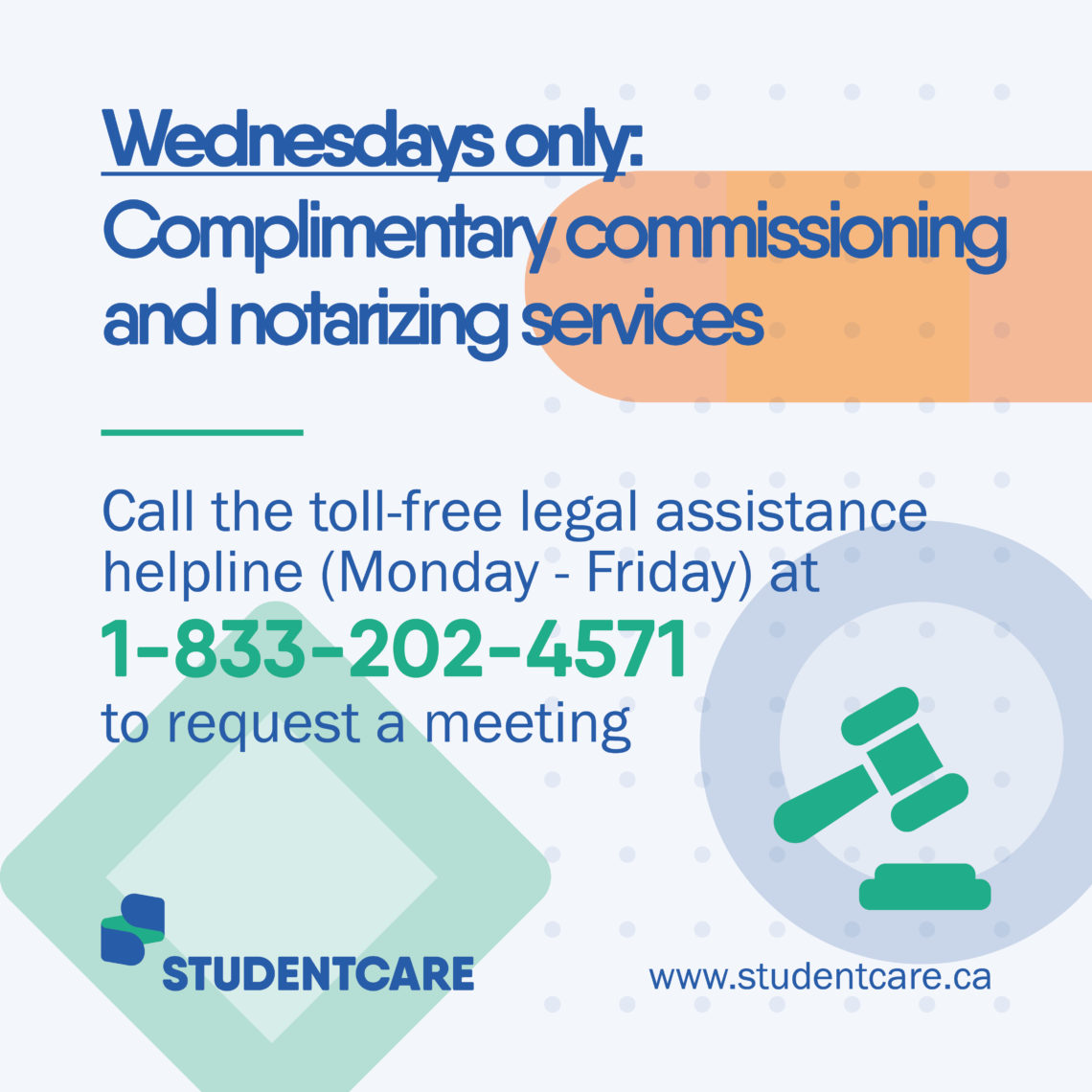 This service is provided on Wednesdays. You can call the toll-free legal assistance helpline to place a service request anytime during Studentcare's regular business hours from Monday to Friday.
Opt ins/opt outs for Legal Protection Program are managed by Studentcare. More information about their opt out program can be found on their website. To opt in to the Legal Protection Program, visit the Studentcare website for their self enrollment program.
Full-time and part-time UWaterloo graduate students may opt out of the Legal Protection Program and receive a refund for this portion of the Plan without providing proof of alternative coverage. All UWaterloo graduate students who have paid service fees for the Winter 2022 term but wish to opt out, must do so during the Winter Change-of-Coverage Period from January 5 – 25, 2022. Enrolments cannot be processed after the deadline.
For more information and questions regarding the new legal protection program, please contact Studentcare. 
StudentCare website
Studentcare On-campus Office
Health Services Building, Room 1006
University of Waterloo Main Campus
Mobile App (download)